Hello!
We are happy to introduce our staff of Asset Management Division.
Fushimi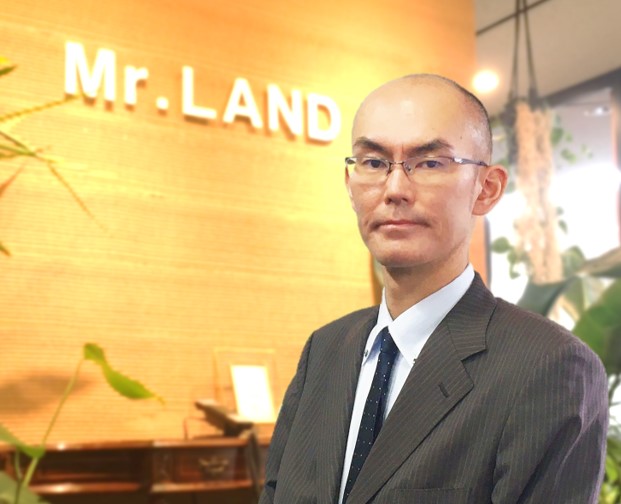 He is an experienced sales man who has strong knowledge about not only in Tokyo, but Yokohama/Kamakura/Hakone.
He has a qualification of Financial Planner, so you can consult with him your life plan after selling/buying the property.
He is succeeding to have trading activity with working closely together with members who has different back ground in more than 10years of experience.
He is a three children's dad and likes going to hot spring and driving.
He is so tall and ask me more about detail.
.。*゚+.*.。 Message from Fushimi ゚+..。*゚+
I have provided for consultation for buying, selling, land usage, requesting open up a store from seller, buyer, landowner and tenant owner in last 10 years. I did my best to make them satisfied with be considerate of our customers' feelings for any cases.
In our agency, when you consider buying the property, we will have Explanation of Important Matters till the day before sales contract date in principal.
We can avoid to regret to make a deal in a hurry or something come up that didn't hear. You can make a sufficient judgement and consideration.
Wata
He is a consulting sales man who takes care of profitable property for the Metropolitan area. He is good at proposing appropriate plan for each with a variety perspective data and analysis.
Proposal for reasonable asset formation by asking customer about their request and a through Explanation of Important Matters even those who is new to invest real estate can sign a contract with confidence.
He likes reading a book, riding a motorcycle, and traveling.
.。*゚+.*.。 Message from Wata ゚+..。*゚+
Information is important to succeed real estate investment.
It is important to verify from a variety of perspective that the real estate is suitable for your investment.
I will propose to optimize to customer's asset by using variety of indicator such as investment analysis, financial analysis.
If you have any concern about real estate investment, I will be here for you.
Hasegawa
Please ask her about a condominium around Imperial Palace, Akihabara, Ginza.
She will propose perfect room for you by experience in buying and selling luxury condominiums.
Also, she is good at geography and market price in the area, will propose reasonable and satisfactory sale activity.
She is a very active salesperson who loves taking a walk and eating around.
.。*゚+.*.。 Message from Hasegawa ゚+..。*゚+
I will make a best proposal with female attentive point of view.
I have a great deal of experience of buying and selling high-rise condominium, so please ask me anything about buying a replacement/selling/buying/ loan simulation and taxes for real estate.
Kaneko
He has strong knowledge about Asakusa, Shinjuku, Ueno area.
Also, he has a great deal of experience of not only buying but selling, is grant any request such as timing of sell and activity plan.
He is good at gathering Gourmet food and travel information of Sapporo not only real estate.
His hobby is playing golf and traveling.
Ask him his score when you meet.
.。*゚+.*.。 Message from Kaneko ゚+..。*゚+
Purchasing real estate is the most expensive shopping in our lives.
I am more than happy to show you properties that you can say that you are so glad to purchase.
Let's look for the wonderful property!
Kawahara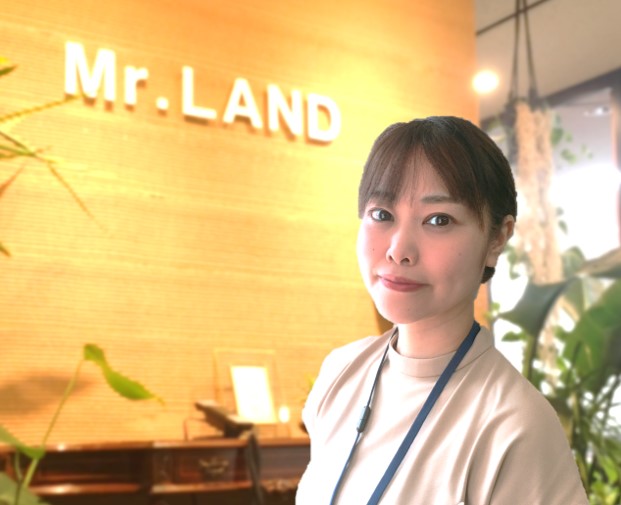 She is mainly handling profitable properties for whole building!
She has extensive experience of apartment management and will totally support management of property even after you purchase.
She came from Kumamoto and loves café-hopping, driving, and traveling.
.。*゚+.*.。 Message from Kawahara ゚+..。*゚+
I will make a proposal to a financial arrangement according to the property character, so that I can comprehensively back up your apartment management.
Please let me help you make a profit.