Recently, Japanese real estate is getting a lot of attentions.
Many of you as a foreigner might be contemplating to buy a property for residence or investment.
In this article, we made a summary for foreign customers in terms of the process of buying a Japanese property in our company.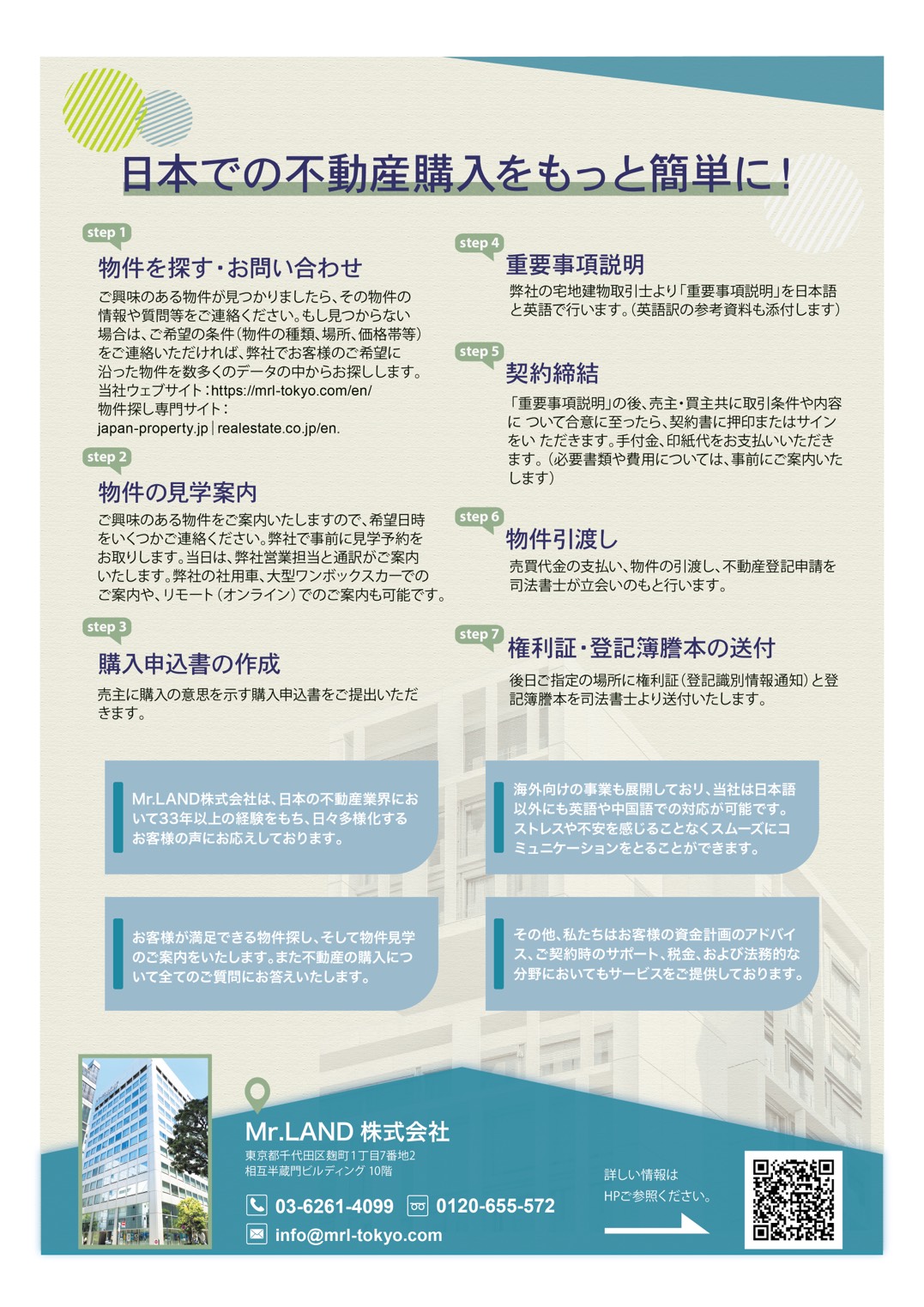 Please feel free to contact us if you have any further question.
We are planning to introduce many more articles about Japanese properties for foreign customers in the coming future in #Business for foreigners. 
If you are interested, please check the future updates!